Prince Charles Plays Polo At Beaufort
TETBURY, ENGLAND - JUNE 7: His royal highess Prince Charles, The Prince of Wales pats his horse at the end of the Chakravarty polo cup match on June 7, 2003 in Tetbury, England at Beufort polo grounds.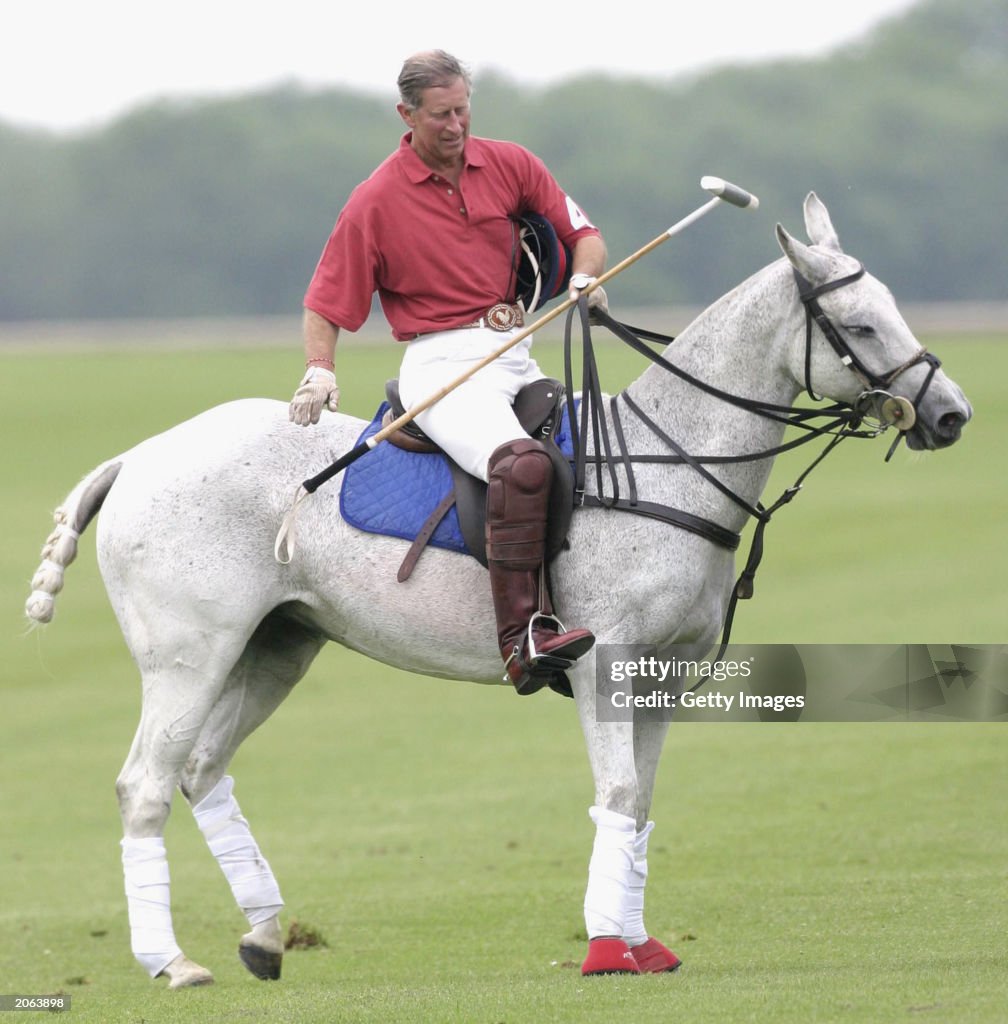 Come posso utilizzare questa immagine?
DETTAGLI
Restrizioni:
Contatta l'ufficio locale per informazioni su qualsiasi tipo di uso commerciale o promozionale.
Collezione:
Getty Images Entertainment
Data di creazione:
7 giugno 2003
Fonte:
Getty Images Europe
Nome oggetto:
2061418CS010_beaufort
Max. dimensione file:
2954 x 3000 px (25,01 x 25,40 cm) - 300 dpi - 1 MB