Tom Brady And Son Celebrate At Disneyland
ANAHEIM, CA - APRIL 21: In this handout photo provided by Disney Parks, New England Patriots Quarterback Tom Brady, his son Jack (4) and niece Jordan (5), meet Rapunzel and Flynn Rider of Disney's animated film, "Tangled," while celebrating Jordan's fifth birthday April 21, 2011 at Disneyland in Anaheim, California. (Photo by Paul Hiffmeyer/Disney Parks via Getty Images)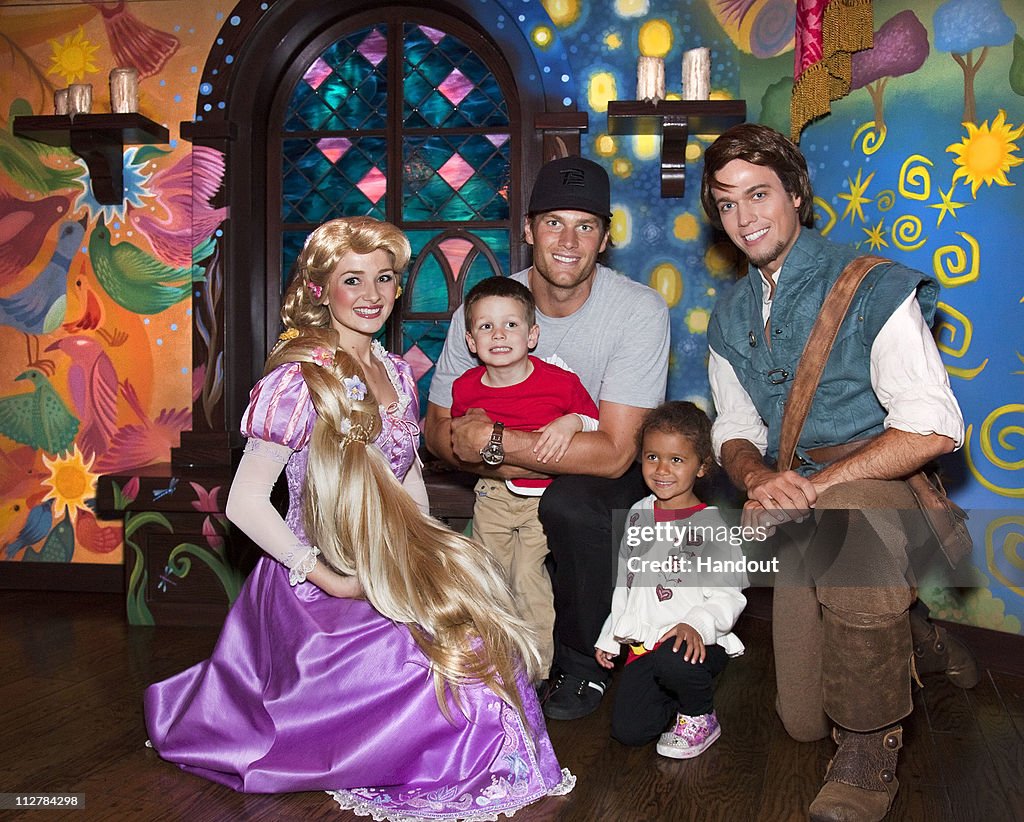 Come posso utilizzare questa immagine?
DETTAGLI
Restrizioni:
Contatta l'ufficio locale per informazioni su qualsiasi tipo di uso commerciale o promozionale. Diritti editoriali illimitati per Regno Unito, Stati Uniti, Irlanda, Canada (escluso Quebec). Diritti editoriali limitati per i quotidiani di altri Paesi. Chiama per informazioni.
Getty Images provides access to this publicly distributed image for editorial purposes and is not the copyright owner. Additional permissions may be required and are the sole responsibility of the end user. All Rights Reserved. For editorial use only.
Collezione:
Getty Images Entertainment
Data di creazione:
21 aprile 2011
Fonte:
Getty Images North America