2016 NBA Finals - Game Seven
OAKLAND, CA - JUNE 19: LeBron James #23, Kevin Love #0, and J.R. Smith #5 of the Cleveland Cavaliers celebrate after defeating the Golden State Warriors 93-89 in Game 7 of the 2016 NBA Finals at ORACLE Arena on June 19, 2016 in Oakland, California. NOTE TO USER: User expressly acknowledges and agrees that, by downloading and or using this photograph, User is consenting to the terms and conditions of the Getty Images License Agreement. (Photo by Ezra Shaw/Getty Images)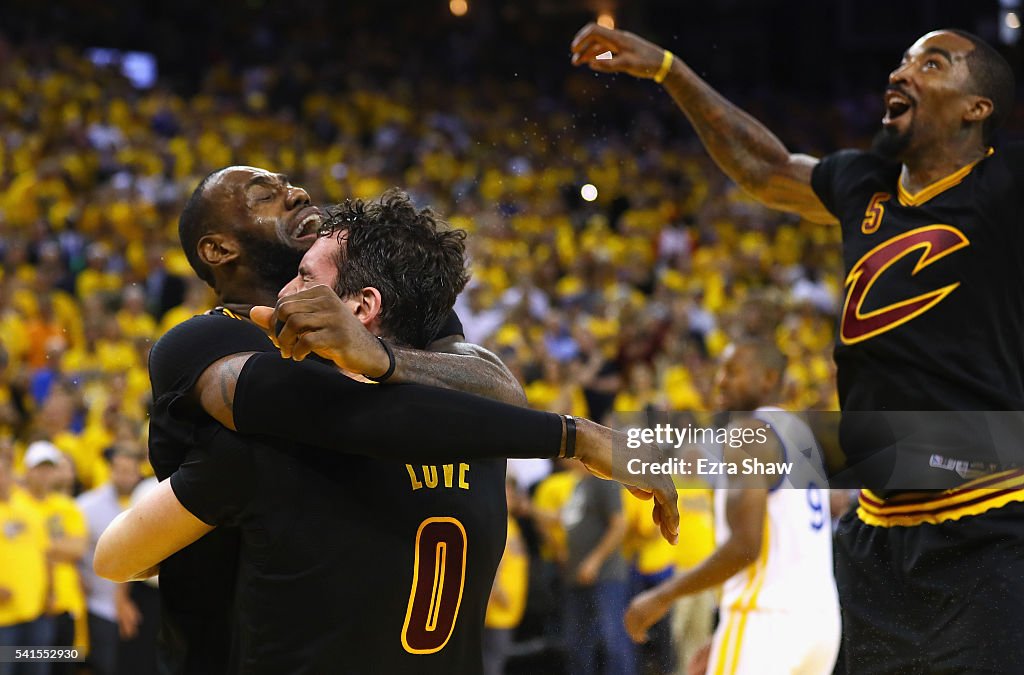 Come posso utilizzare questa immagine?
DETTAGLI
Restrizioni:
Contatta l'ufficio locale per informazioni su qualsiasi tipo di uso commerciale o promozionale. Diritti editoriali illimitati per Regno Unito, Stati Uniti, Irlanda, Australia, Nuova Zelanda, Canada (escluso Quebec). Diritti editoriali limitati per i quotidiani di altri Paesi. Chiama per informazioni.
USER: User expressly acknowledges and agrees that, by downloading and or using this photograph, User is consenting to the terms and conditions of the Getty Images License Agreement.
Collezione:
Getty Images Sport Classic
Data di creazione:
19 giugno 2016
Fonte:
Getty Images Sport Classic
Nome oggetto:
643779267TB00156_2016_NBA_F
Max. dimensione file:
4311 x 2842 px (36,50 x 24,06 cm) - 300 dpi - 3 MB